MILITARY BASIC PAY CHART�EFFECTIVE JANUARY 1, 2011 military-pay-chart.net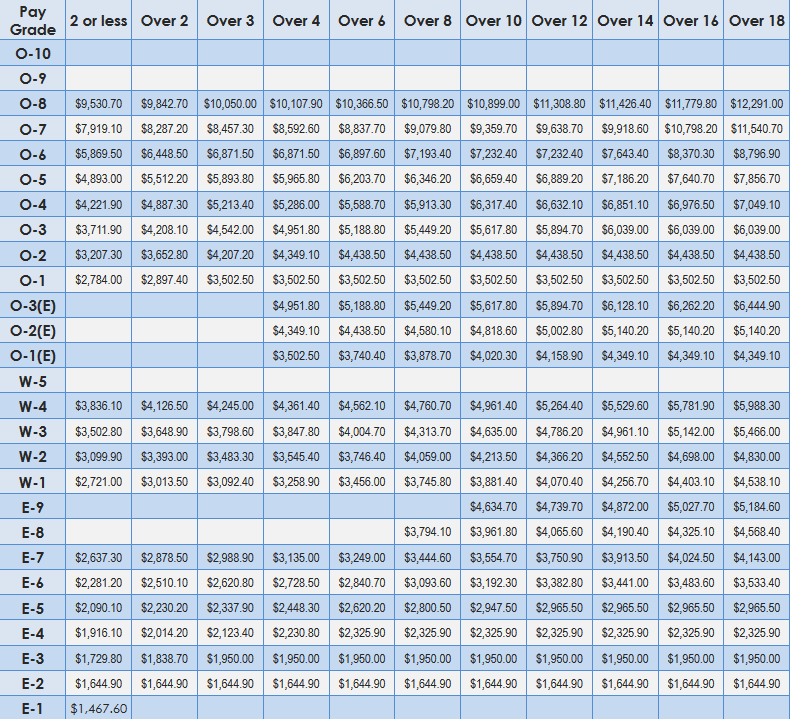 ---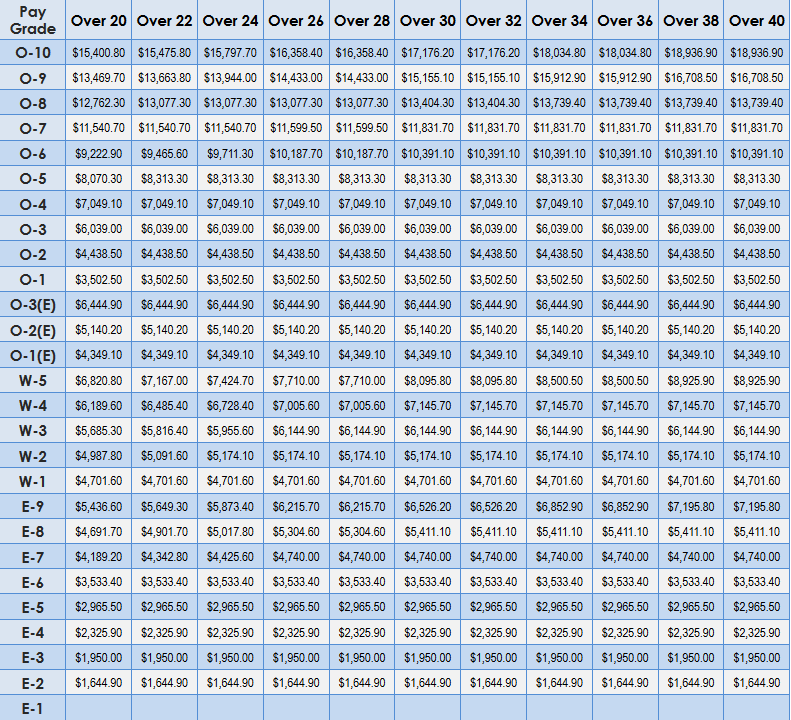 The 2011 Military Pay Chart reflects a 1.4% increase over 2010. Use this Military Pay Chart by utilizing the following guidelines:
Find the appropriate pay grade on the leftmost column. E = Enlisted O = Commissioned Officer W = Warrant Officer. The (E) means a prior enlisted officer who served at least four consecutive years on active duty.
Follow the pay grade row horizontally to line up with the appropriate time in service (years). For over 20 years of service, use the second chart on the bottom.